Gelbman Law PLLC is focused exclusively on Elder Law in Central Virginia, including the City of Charlottesville, the surrounding counties and Shenandoah Valley.
Elder law includes estate planning (Wills, Powers of Attorney, Advanced Medical Directives, etc.) as well as Long Term Care Planning (including LTC Insurance, Medicaid and VA Benefits), Guardianship/Conservatorship proceedings, advocacy for families or residents dealing with assisted living or nursing facilities including Care Planning, disputes with Medicare and Medicaid and much more.
Attorney Doris Gelbman believes clients need an opportunity to find out if her expertise in elder law will be helpful to them; she offers a free, 20 minute initial consultation to any potential caller. A consultation may be conducted in person or over the telephone.
Many of Gelbman Law's clients find it difficult to travel to appointments due to barriers of parking, stairs, fragility due to age, or illness or both. As a courtesy, Gelbman frequently travels to her clients wherever they may be located. Gelbman will meet you in your home, in a hospital, an Assisted Living or Nursing facility – whereever you are most comfortable.  There is no extra charge for mileage
or travel.Gelbman sees her job as simplifying things for clients, not complicating them.
Call for an appointment or your free consultation today.
---
Long Term Care
April 29, 2014
Alzheimer's
Assisted Living
blog
Caregiving
Long Term Care
Medicaid
Recently, a friend of mine, who works in this field, asked, "how do I advise friends and clients who are in the uncomfortable position of having to choose a new home for mom or dad?" First of all, I want … Continue reading →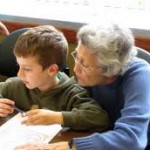 February 7, 2014
Assisted Living
blog
Caregiving
Home Care
Long Term Care
Medicaid
Medicare
Nursing Homes
planning
Retirement Communities
I've written a lot about the process of choosing an Assisted Living or a Nursing Facility or other alternatives. Actually what I've typically written about is the lack of choice we have in such matters and that most of us … Continue reading →
January 25, 2014
Assisted Living
blog
Long Term Care
There are days – most days – that I really love what I do.  Working with older folks and their families can be a very rewarding and joyful experience. Those days, for example, when I get to tell an older … Continue reading →
---
Planning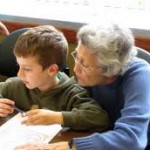 February 7, 2014
Assisted Living
blog
Caregiving
Home Care
Long Term Care
Medicaid
Medicare
Nursing Homes
planning
Retirement Communities
I've written a lot about the process of choosing an Assisted Living or a Nursing Facility or other alternatives. Actually what I've typically written about is the lack of choice we have in such matters and that most of us … Continue reading →
December 24, 2013
Assisted Living
blog
Caregiving
Home Care
Long Term Care
Nursing Homes
planning
This week, we discussed it. My brothers and sisters. My mother. It's our time. Is wasTime for THE Talk. No, no, no! Not the birds & bees talk!  It's time to look for ways we can keep my increasingly frail … Continue reading →
November 24, 2013
blog
Long Term Care
planning
For you newcomers, you should know that some of my writing is only tangentially related to legal subjects. That is because my practice, while specifically focused on Elder LAW is really about elder ISSUES.  Many of the problems brought to … Continue reading →